By the way, because I recalled handling larger than 3L Liquid N2 Dewars in my younger days, I decided to look up what a 3L Dewar looks like:
http://www.amazon.com/Cryogenic-Contain ... B00B4YR0AO
This one comes in at about 12 to 13 lbs. I really like the Backpack straps and bag.
So much for "300 lbs". Makes that whole story more suspect.
Even if it was a 35 Liter Dewar, then it would still only weigh about 50 lbs.
In my personal experience with large stainless Dewars, they were more insulation than metal. The heavy part was the lid assy to seal it up.
We had a couple of times where the lids blew off while one of us was tending them and shaking to agitate the N2 for pressure/fill checks. One of my co-workers ended up with lifetime burn scars from one of the incidents. The irony being that it happened from cold, while working on top of a reactor vessel next to the control rods. I was not in the space with him when it blew, he was alone, but I was the first to get to him when he came out and was smoking like he was on fire as the N2 cooked off from his garments. The only time I have ever undressed a man, and I did it in seconds. Not something I share at parties...
A nice Stainless one with a carry & pouring handle: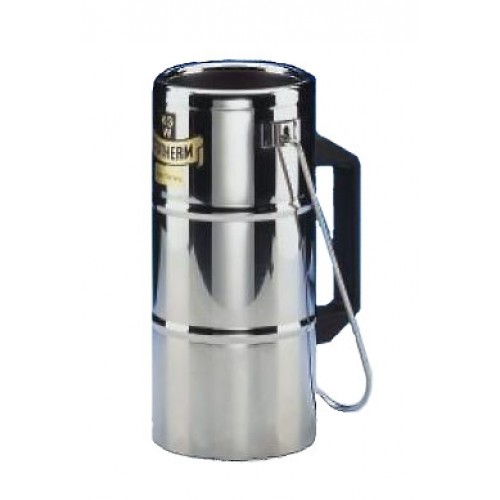 http://barnaorcom.ipage.com/index.php?r ... t_id=10287
Here are some more:
http://www.coleparmer.com/Category/Cryo ... lneZgjjlnf