I'm not sure if this isn't old news by now, but here is a quick simulation of the magnetic field in a plane through the center of the WB-7. The "new" bit is that I am showing the magnitude of the B-field on a log scale (decibels re: 1 Tesla), and I am also showing the direction of the B-field components as streamlines (the blue arrows in the image).
Here is a blow-up of the cusp in the upper right corner. This is at the "funny" cusp where the two grid loops are closest together.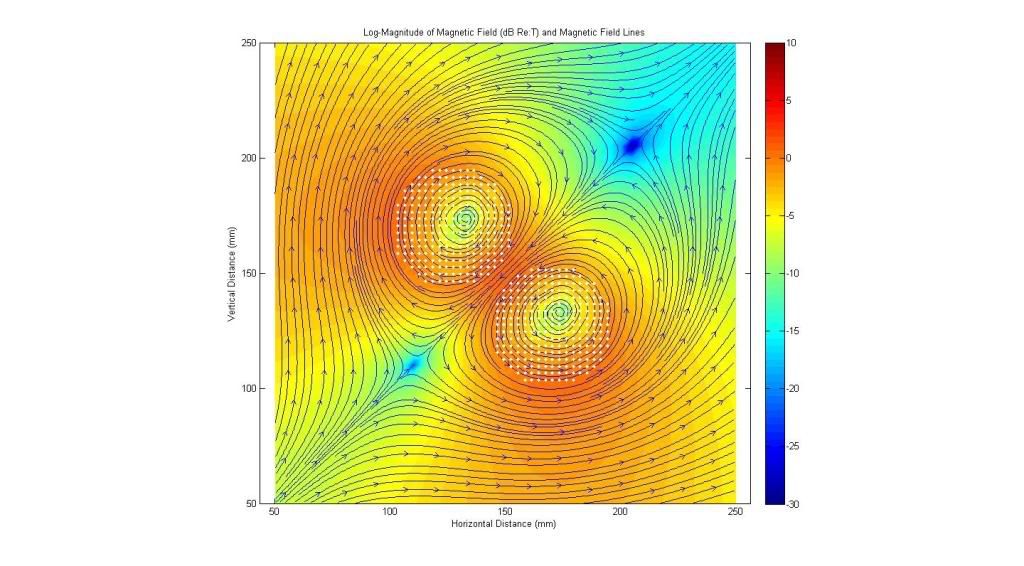 In both images, the white dots are the thin wire loops I was using to compute the field components.
The interesting thing to note is that the streamlines show how the fields generated by the "virtual" loop at the "funny" cusp acts to cancel out the field of the real loops in the immediate vicinity of the cusps, and could act to plug the cusps.
Enjoy!
kbaugh