Could you generate a slice thru the other side of the coil, the long side?
slice thru centers of long sides on xz plane: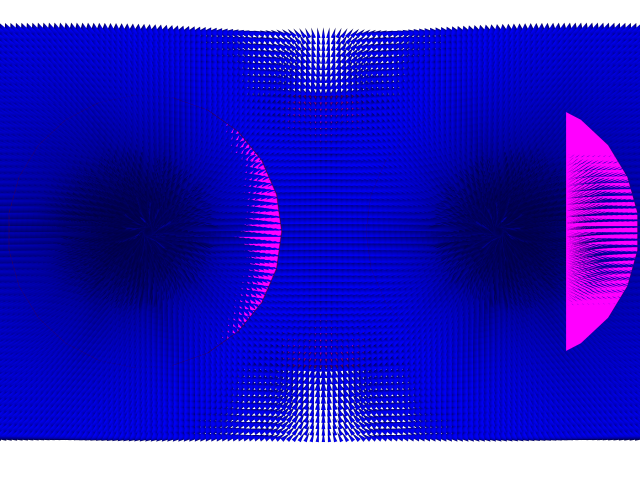 same with current turned down to make vectors more clear.
Resolution has deteriorated again. I don't know why and I'm too tired to fix it right now.